Information about Poitou-Charentes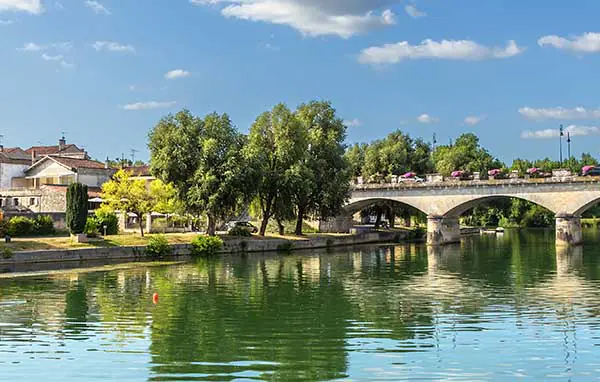 Maps of Poitou-Charentes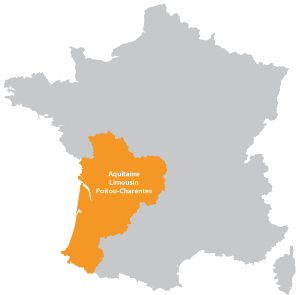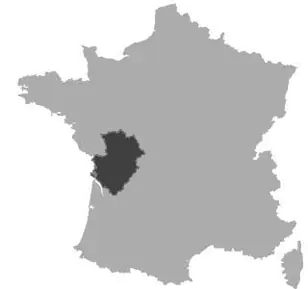 Previously Poitou-Charentes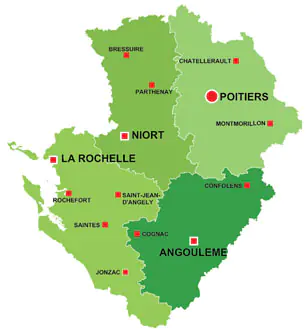 Click on the map to zoom
Regional capital : Poitiers
Departments / Counties of Poitou-Charentes
The region is on the west coast facing the Atlantic.
Good communications and important maritime facilities helped the region's financial wealth. The important ports such as La Rochelle became gateways to the Americas.
Ravaged by the "100 years war" and the War of Religions. The Poitou-Charentes was finally attached to the kingdom of France in 1417.
Cruises, tours, trips, visits
Boating holidays
: Skipper your own very stylish self-drive boat on the calm waters of the Charente river through the Cognac countryside.
Gites, Bed and breakfast, Chambres hotes
Holiday Gites
:
Poitou Charentes Rentals have 12 Gites for rent in the Pays Mellois in Poitou Charentes, from 3 to 12 persons.
The Farmhouse
: A Chambre d'Hotes with Bed and Breakfast located in the heart of Poitou Charentes offering three large en-suite bedrooms. There are plenty of outdoor activities in the local area making the Farmhouse an ideal destination.
Universities, colleges, schools