Charente Maritime departement
Nouvelle-Aquitaine in France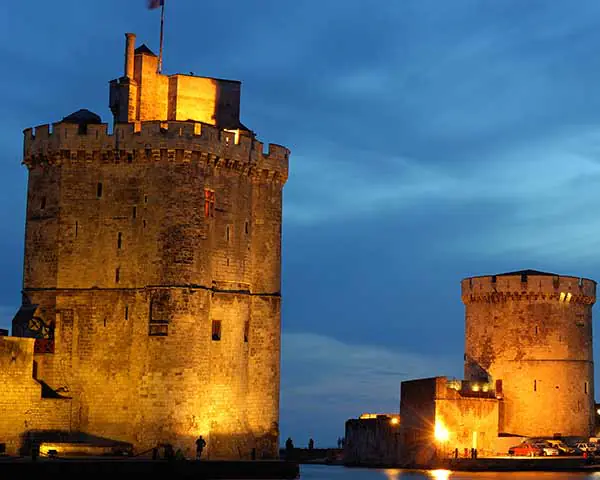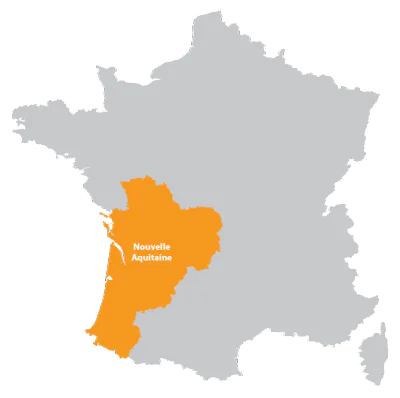 The Charente Maritime departement is in the Nouvelle-Aquitaine region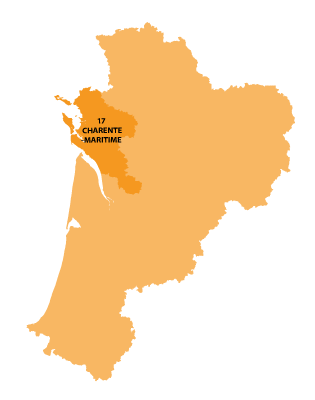 Click on a map to zoom
The code number for Charente Maritime is 17
Situated in south west France and facing the Atlantic ocean, the port of La Rochelle is a major landmark and destination for this coastal area.
The local industries are fishing, shell fish and salt, inland there is butter and eau-de-vie.
Well known beaches Royan, Fouras, Chatelailon are primed destinations for tourist.
There are two well know islands off the coast, Ile de Re and Ile d'Oleron.
Towns and cities
La Rochelle
The famous fortified port and harbour on the Atlantic coast in south western France.