Information about Limousin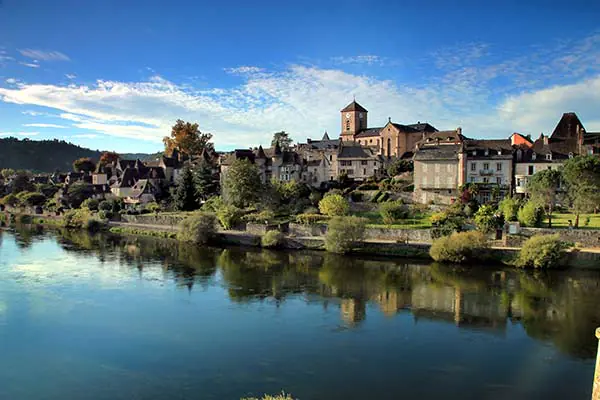 Maps of Limousin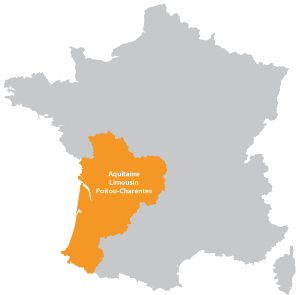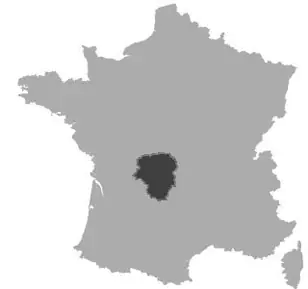 Previously Limousin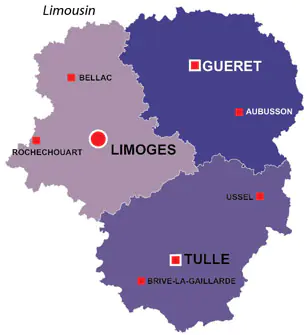 Click on the map to zoom
Regional capital : Limoges
Departments / Counties of Limousin
A beautiful region with a unique landscape of woodlands, green pasture and deep valleys.
The main industry is agriculture mainly bovine and potatoes. The cattle industry is very important (charolais and limousine), also wood, leather and other derived products. Also mechanical and other technical due to hydro-electric.
Once part of the Aquitaine (1100-1200), and the spoken language was Limousin which was a dialect of Oc origin, it was not until the early 20th century when the French language was officially enforced.
Gites, Bed and breakfast, Chambres hotes
Chateau Ribagnac
:
Chateau Ribagnac is more than a romantic castle that has been lovingly converted into chambres d'hôtes; it is a breathtaking country retreat. Built in 1647, the château has accumulated character and style over the ages. It perfectly combines the charm and atmosphere of the old with the comfort and convenience of the modern.
Chateau Ribagnac provides the luxury experience of country house living that is elegant as well as warm and friendly. We offer table d'hôtes, specializing in delicious regional fare, a selection of wines and aperitifs.