Creuse departement
Nouvelle-Aquitaine in France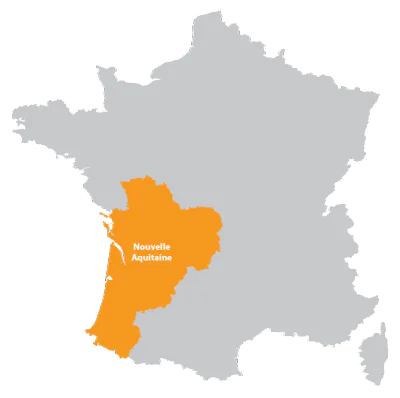 The Creuse departement is in the Nouvelle-Aquitaine region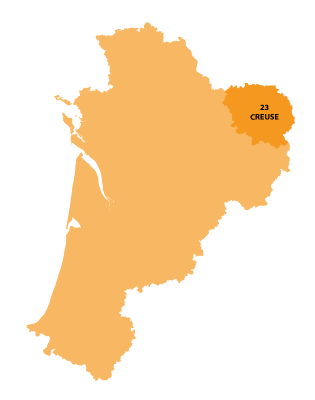 Click on a map to zoom
The code number for Creuse is 23
Named after the river Creuse which flows into the Loire, the Creuse leaves steep sided valleys and villages perched on hill tops.
The Maison du Tapissier in Aubusson is famous for its savoir faire in tapestry.
Towns and cities
Gites, Bed and breakfast, Chambres hotes
Moulin de Chez Lord
:
A self-catering holiday rental cottage built in 1275. The ancient converted water mill offers accommodation and is set in a 20 acre park and woodland. The trout river adds a magical touch to a wonderful destination.