Var departement
Provence-Alpes-Côte d'Azur in France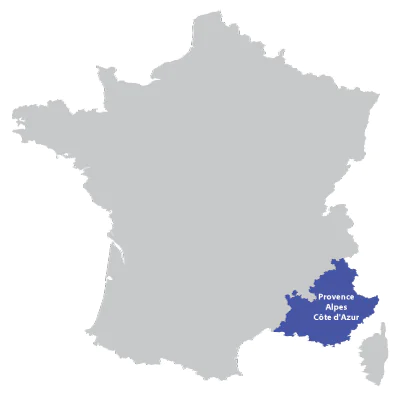 The Var departement is in the Provence-Alpes-Côte d'Azur region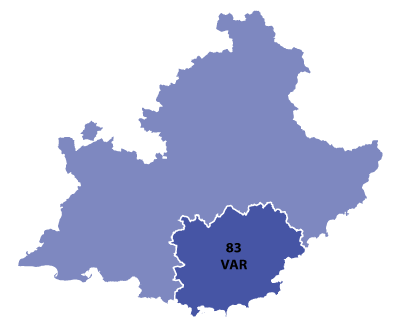 Click on a map to zoom
The code number for Var is 83
The Mediterranean coast with the famous villages of Saint Tropez, Saint Raphael, Antibes are in this 200 mile long coastal area.
The Var is an important tourism destination in southern France, the climate is very agreeable. The coast line is dotted with seaside resorts. Inland, you will find good local wines and also the lavender production for perfumes.
Towns and cities
Toulon
An important maritime port in southern France on the Mediterranean coast.
Tourism, travel, information
Villages, towns, cities
Saint Tropez
:
One of the most famous villages in France, sun, sea, sand and stars. The offical site has much information, maps and calendar of all events. The small fishing port still retains charm, and is bustling with yacths, cafes and people.
Saint Raphael
:
Less famous than the town of Saint Tropez, however Saint Raphael has much charm and is an ideal vacation destination.