Seine Maritime departement
Normandie in France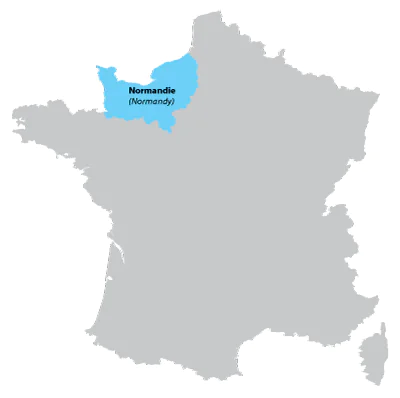 The Seine Maritime departement is in the Normandie region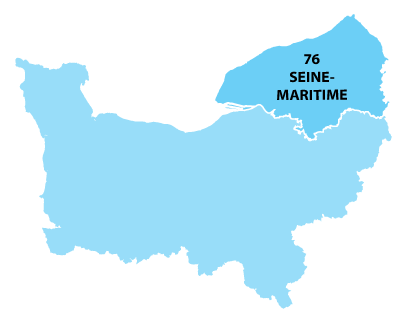 Click on a map to zoom
The code number for Seine Maritime is 76
The Seine Maritime has an important coast line on the English Channel, with the ports of Le Havre and Dieppe providing vital navigation routes.
The southern boundary is with the department of the Eure, but the spectacular two masted cabled-stayed suspension bridge at Le Harve crosses the river Seine to connect the two departments of the Haute Normandie.
This area has suffered throughout the decades as countries waged war.
Towns and cities
As the river Seine meanders westwards, Rouen is on the banks of the river at marking half the distance between the Atlantic and the French capital.
Le Havre
The city of Le Harve is located on the north western coast, on the estuary of the river Seine. Although the once important fishing port has dramatically reduced production, cargo and passenger traffic is still important.