Pas de Calais departement
Hauts-de-France in France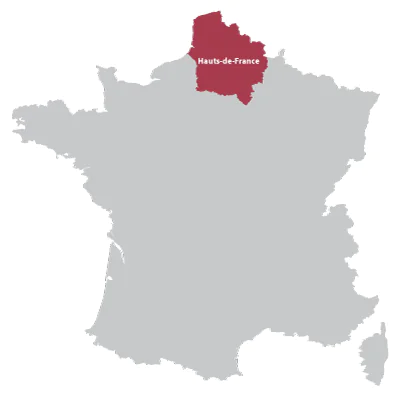 The Pas de Calais departement is in the Hauts-de-France region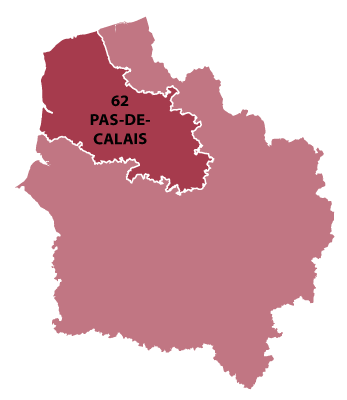 Click on a map to zoom
The code number for Pas de Calais is 62
This coastal area has excellent maritime, rail and road networks, but the recent industrial years have left this region with a high unemployment rate.
The local architecture has a strong Flemish influence and the towns of Arras, Boulogne, Calais, Saint Omer have much military historical importance.
Along the English channel, there are popular holiday resorts such as la Touquet. The large ports of Boulogne and Calais maintain a fishing industry and ferry services; plus the Channel Tunnel from Calais to England.
The beeches offer great moments for activities or all kinds, from kite-surfing to horse riding and land sailing.



Towns and cities
One of the most important gateways between France and England.
Dunkerque is a maritime town on the English Channel, very close to the frontier with Belgium in the north of France.
Arras
A history in the two World Wars, during the first war in 1917 an important advancement by the British. Whilst during the second, it was the scene of a terrible execution of more than 200 resistant members.