Manche departement
Normandie in France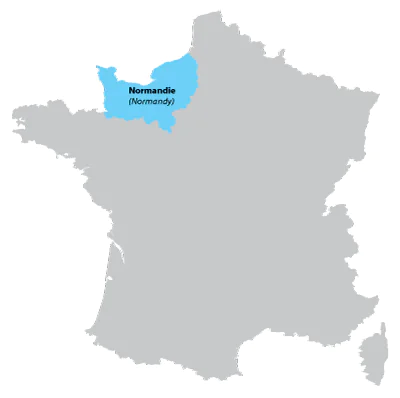 The Manche departement is in the Normandie region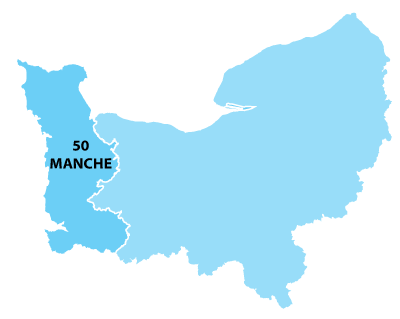 Click on a map to zoom
The code number for Manche is 50
The Manche is also the French name for the English Channel. This department is almost a peninsular and points to the North-West below England.
The departement played a very important strategic role during the second World War, with the Axis making a strong hold of the important port of Cherbourg.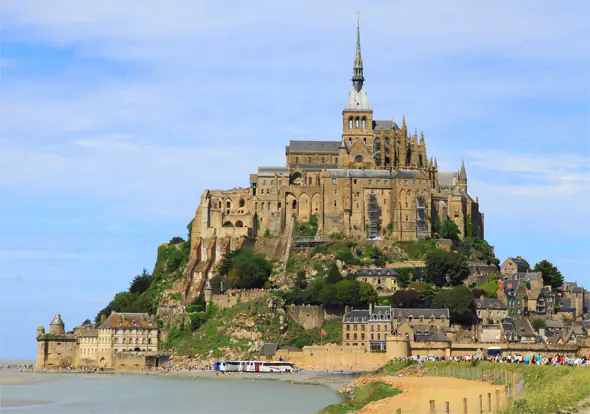 The small and very famous historic island of Mont Saint-Michel, accessible via a unique road.
The islands of Jersey and Guernsey are only a few miles to the west.
Towns and cities
Gites, Bed and breakfast, Chambres hotes
Landmarks
Sainte-Mère-Eglise
:
5 June 1944 : paratroopers of the 82nd and 101st Airborne Divisions launch the attack on Sainte-Mère-Eglise, Utah beach. D-Day landings begin.