Ille et Vilaine departement
Bretagne in France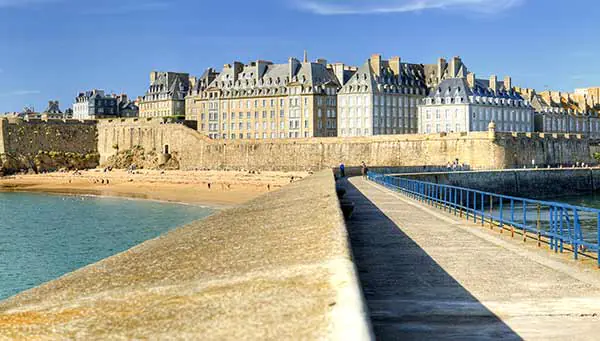 The Ille et Vilaine departement is in the Bretagne region
Click on a map to zoom
The code number for Ille et Vilaine is 35
The most eastern part of Britanny and the one with the shortest coast line.
Towns and cities
Rennes
The river Villaine passes through this regional capital city. Only a few wood timbered houses remain in the old part of the city, in 1720 a fire devestated the city burning more than 900 mores. The Catherdral Saint-Pierre dominates the sky line and there are 7 other churches.
Saint-Malo
The town was once the most important port on the northern Brittany coast, the tide difference can reach 14 metres. Heavily damaged during the Second World War the buildings within the walls were completely rebuilt and some to their identical using the remaining stones.