Hautes Alpes departement
Provence-Alpes-Côte d'Azur in France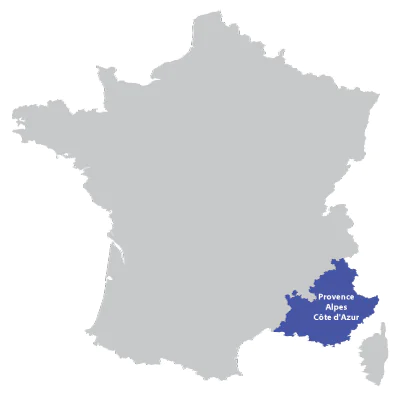 The Hautes Alpes departement is in the Provence-Alpes-Côte d'Azur region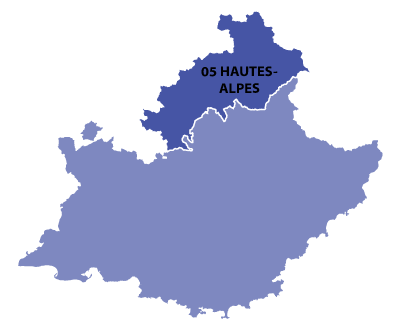 Click on a map to zoom
The code number for Hautes Alpes is 5
As the name suggest, the Hautes Alpes are part of the highlands of France. With mountains over 4000 meters high. The famous route de Napoleon passes through the town of Gap.
The mountains provide small routes into Italy. The landscape and rivers make it very difficult for cereal crops.
Towns and cities
Gap
Located in the Alps and surrounded by spectacular landscape.