Cantal departement
Auvergne Rhône-Alpes in France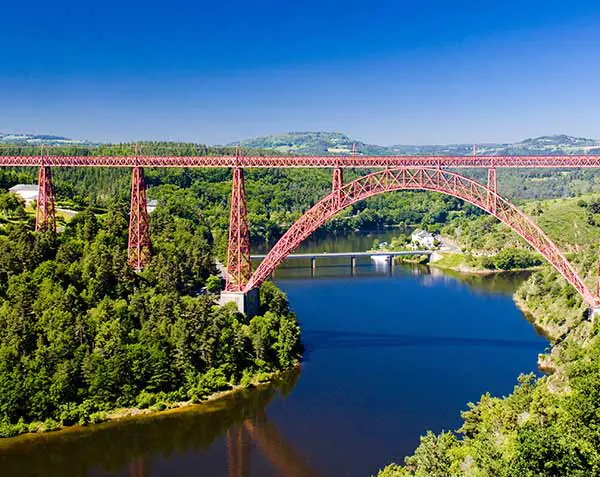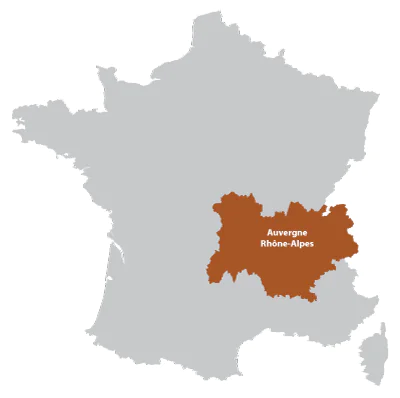 The Cantal departement is in the Auvergne Rhône-Alpes region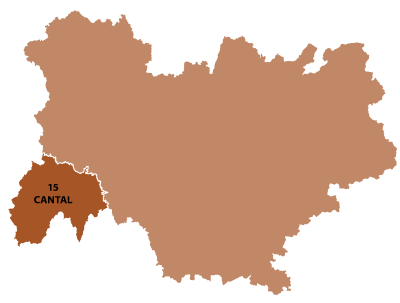 Click on a map to zoom
The code number for Cantal is 15
A beautiful county in the heart of the volcano region. Not only famous for the cheese which is also called Cantal, but also for a stunning landscape of high rolling hills and steep rocky valleys and gorges crafted by rivers.
The Cantal has a low population density, with small farms dotted on the step hillsides, valleys, rivers and small country roads winding their way over the sleeping volcanoes.
This is a perfect destination for hikers and bikers and anybody who enjoys the outside life.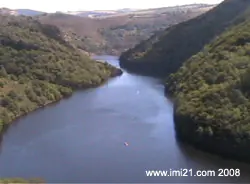 Towns and cities
Aurillac
The Benedictine abbey was built in 900 by Geraud, it was this abbey which became the centre as the town was built. The scene of various sieges against the English during the 14th and 14th century. In 1569 the city is pillaged by the protestant invaders.