Aude departement
Occitaine in France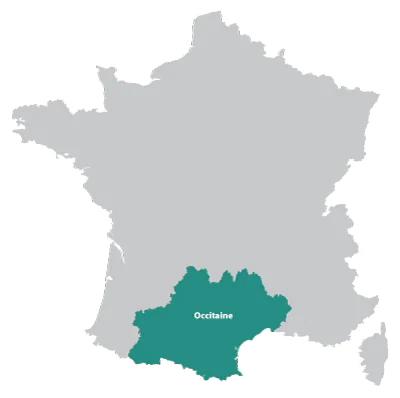 The Aude departement is in the Occitaine region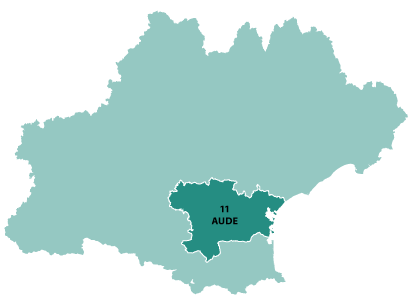 Click on a map to zoom
The code number for Aude is 11
In southern France on the Mediterranean coast.
The heart of the Cathare world. With Carcassonne as the capital. An area with rich historical importance, located between the sea and mountains.
The Cathare presence has left many interesting places to visit, the fortified city of Carcassonne, abbeys such as Saint Hilaire, Fontfoide.
The agreeable climate attracts tourist almost all year round.
The Canal du Midi crosses the department joining the Mediterranean sea with the Atlantic Ocean.
Towns and cities
Cathare city, listed as part of UNESCO's World Heritage. This is one of the most beautiful walled cities in France, standing high above the surrounding land, the view, streets and buildings are very worthwile visiting.
Camping
La Royale
: A rose farm on the Southern foothills of the Montagne Noire.
Gites, Bed and breakfast, Chambres hotes
La Dolce Vita
:
La Dolce Vita guest house is located in the heart of the sleepy village of Azille in Languedoc-Rousillon. Excellent meals are prepared, using fresh food from the local markets.
Historical monuments, castles, museums
Hotels
Chateau de Saint Michel de Lanès
:
Near Toulouse and Carcassonne, discover the Catherine de Médicis and Aiceline Baroness bedrooms. Bed and breakfast, weddings and events in a marvellous place of the XVIIIth century.
Tourism, travel, information