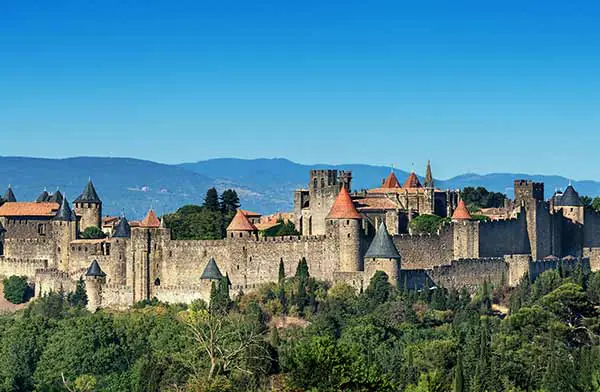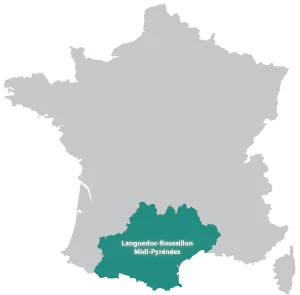 Carcassonne is in the Occitaine region.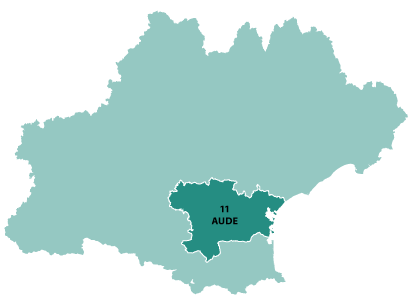 Carcassonne is in the (11) Aude departement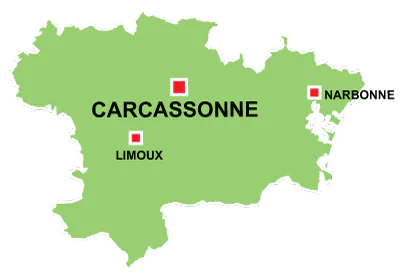 Map of Carcassonne in the Aude
About Carcassonne
Carcassonne is in the Aude department of the Languedoc-Roussillon region.
Cathare city, listed as part of UNESCO's World Heritage. This is one of the most beautiful walled cities in France, standing high above the surrounding land, the view, streets and buildings are very worthwile visiting.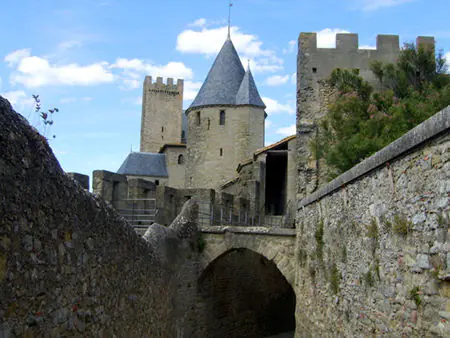 You can spend days exploring the historic culture of Carcassonne, the impressive walls and towers offering views across the countryside; cobbled streets with restaurants and
Gites, Bed and breakfast, Chambres hotes