Alpes de Haute Provence departement
Provence-Alpes-Côte d'Azur in France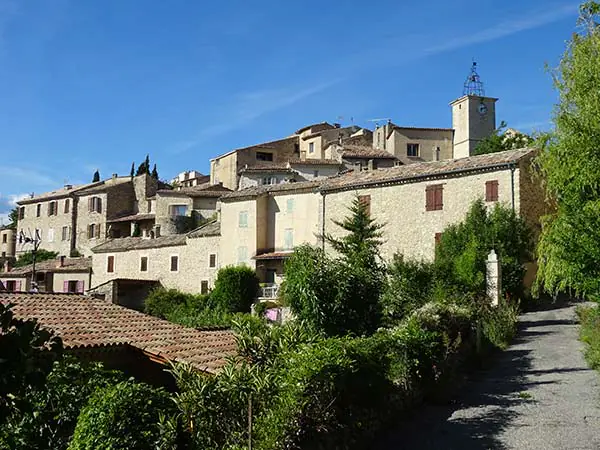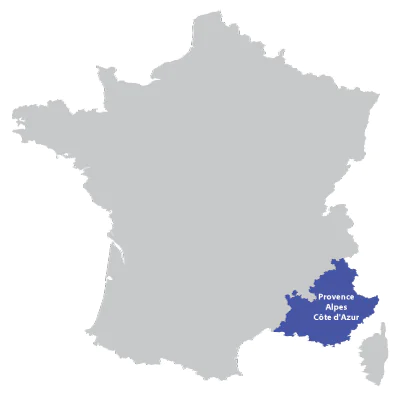 The Alpes de Haute Provence departement is in the Provence-Alpes-Côte d'Azur region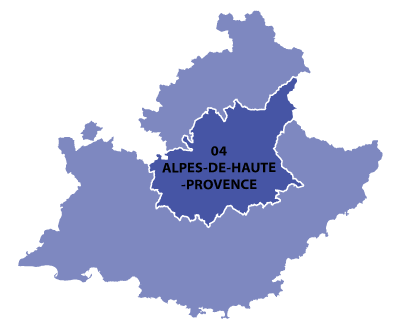 Click on a map to zoom
The code number for Alpes de Haute Provence is 4
Mountain region with peaks of over 2500m, deep valleys with rivers feed by the winter snow and breath taking landscape. The local industry is dependent on fruit orchards, dairy cattle and of course olive oil.

Autumn view of the landscape in the Alpes de Haute Provence
The historic Route de Napoleon passes through the area.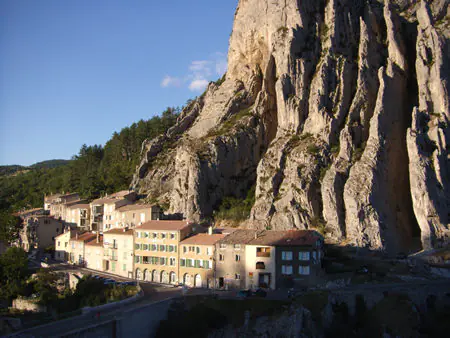 Charming town of Sisteron on the banks of the river Durance
The hills offer very interesting paths for hikes and mountain bikers. There are also many opportunities for rock climbers and the climate is ideal for gliders.
Towns and cities