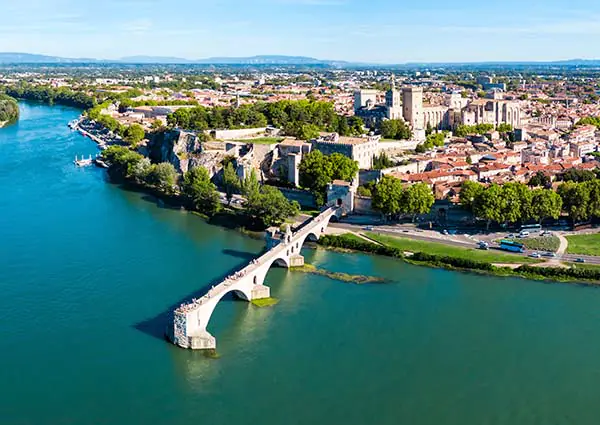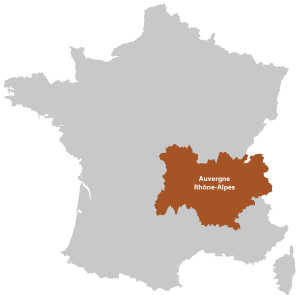 Avignon is in the Auvergne Rhône-Alpes region.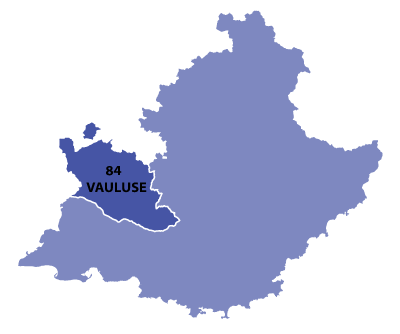 Avignon is in the (84) Vaucluse departement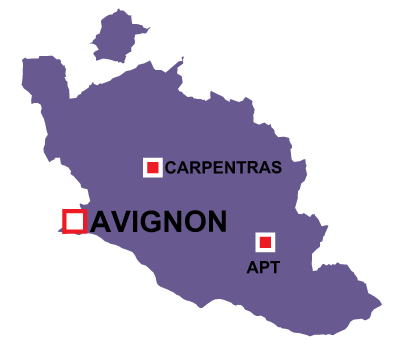 Map of Avignon in the Vaucluse
About Avignon
Avignon is in the Vaucluse department of the Rhone-Alpes region.
The beautiful walled city of Avignon lays on the banks of the River Rhone. The city grew with the Romans one hundred years before Christ. Today the city is famous not only for the bridge but also for one of the finest theater festivals.
Events, expos, festivals
Avignon Festival
The festival began almost 30 years ago with Jean Vilar, his aim was to attract people to the theater. Now the festival has a very high world wide reputation and is a top cultural event in France.
Tourism, travel, information
Tourisme office
The tourisme office of Avignon is a great place to begin exploring the city.