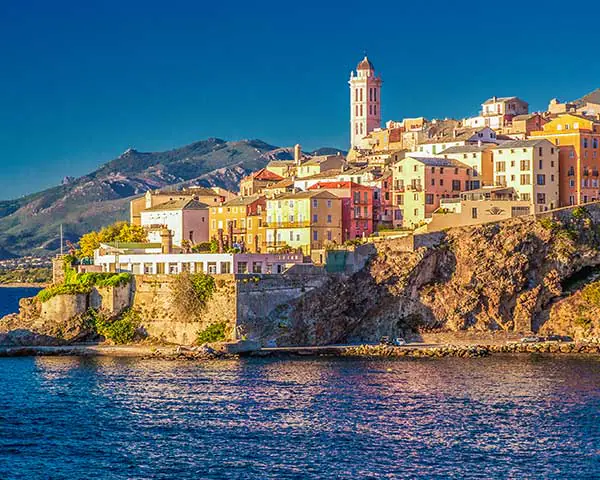 Click on a map to zoom
The capital city is Ajaccio
The 2 departments in Corse are:
List all the regions of France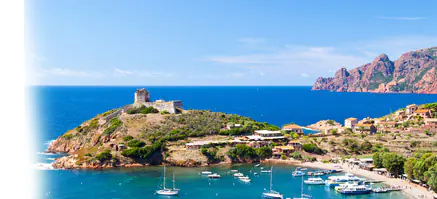 Corsica is an island in the Mediterranean Sea, 160km south of mainland France. It is actually closer to Italy than France with only a few miles separating it from the island from Sardinia.
The "Île de la beauté" (The island of Beauty) as the French often call Corsica was attached to France in 1768 by the Treaty of Versailles.
The people of Corsica have their own language which is still spoken and taught in schools.
Inland there are mountains with the highest peak of Monte Cinto
Wine, fruit and dairy production are important industries but tourism is the most important.
The beautiful landscape and warm seas make this a preferred destination for the tourist. The beaches and very clear sea water are excellent for all water sports and some of the best diving in the world.