Yonne departement
Bourgogne Franche-Comté in France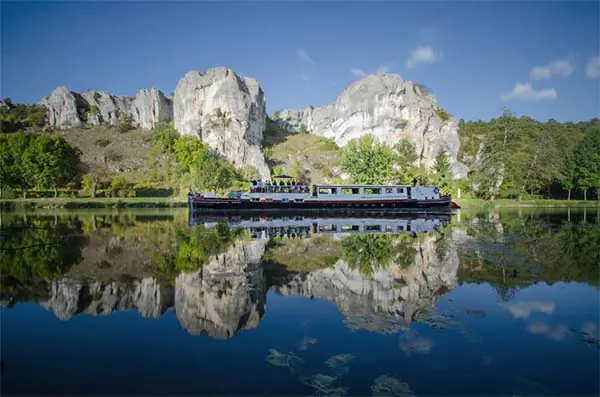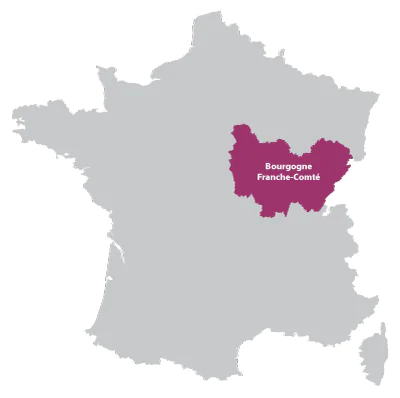 The Yonne departement is in the Bourgogne Franche-Comté region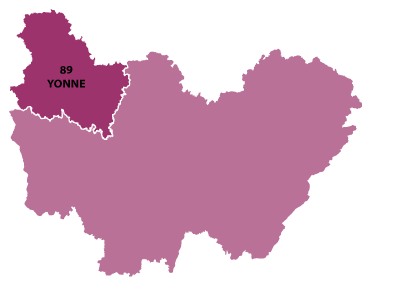 Click on a map to zoom
The code number for Yonne is 89
Named after the river Yonne, which flows from the centre of France, northwards and into the river Seine.
The Yonne is to the south-east of Paris.
The regional capital city of Auxerre is a worthy visit for all visitors. Small paved streets, shops and restaurants along the river bank, the history is interesting and rich.
Close by are the Chablis vine-yards and along downstream in the river is the northern entrance to the Burgundy canal.
Towns and cities
Auxerre
Capital of the Yonne, the city is on the banks of the river Yonne. The gate way from the north to Burgundy.
Gites, Bed and breakfast, Chambres hotes
Historical monuments, castles, museums
Vezelay basilique
: The relics of Mary Magdelaine found in this wonderful Cistercian Basilique (listed with UNESCO as a world heritage).