Tarn departement
Occitaine in France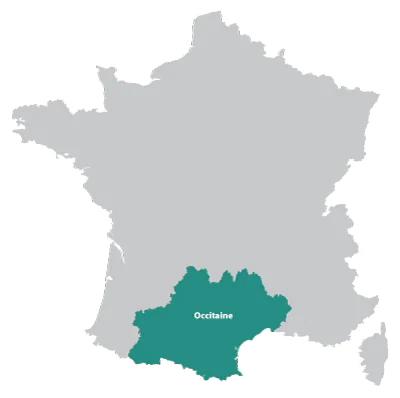 The Tarn departement is in the Occitaine region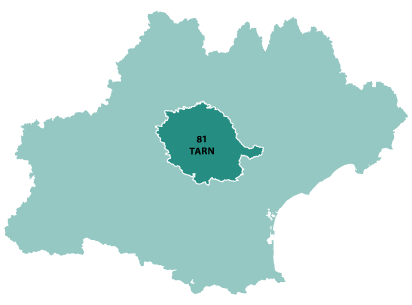 Click on a map to zoom
The code number for Tarn is 81
Named after the the river Tarn, the country is ideally situated between offering access to the Atlantic and Mediterranean coats.
The beautiful city of Albi highlights a calm and quite department, surrounded to the north by mountain volcanoes, the vineyards of Gaillac and the rivers which have carved deep gorges.
Life has a different pace and the local people take their time to enjoy the agreeable climate. You will find markets and attic fairs in many villages through out the year.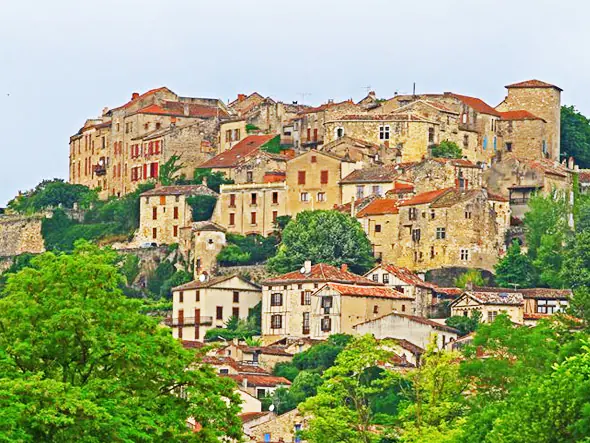 Take an opportunity to visit the historic medieval fortified village of Cordes-sur-Ciel.
More photos of the Tarn


Towns and cities
The capital of Albi is renowned for the beautiful red brick cathedral Sainte Cecile which towers above the river Tarn.
Gites, Bed and breakfast, Chambres hotes
La Grange
:
A three star rated holiday rental Gite accommodating up to 6 people a few miles from Castres in Puylaurens, fully equipped with a spar Jacuzzi, Hamam, swimming pool, air-conditioning, broad-band internet and even a PC.