Nièvre departement
Bourgogne Franche-Comté in France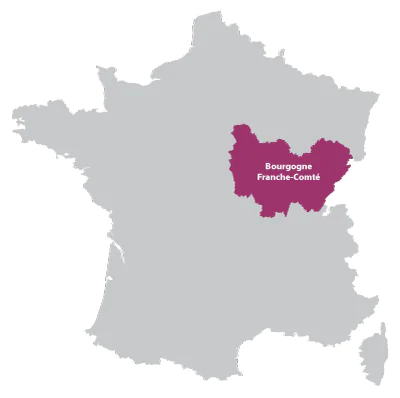 The Nièvre departement is in the Bourgogne Franche-Comté region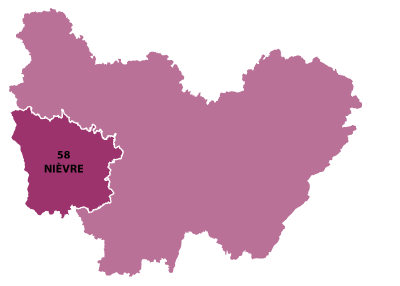 Click on a map to zoom
The code number for Nièvre is 58
A quiet area of central France, rich in cereal and crop and cattle farming.
The small city of Nevers climbs above of the gentle countryside and looks towards the Loire river.
The body of Saint Bernadette who died in 1879 is in miraculous condition and lies in the Saint-Cyr Cathedral. A destination for pilgrims from all over the world.
The river Loire passes through the region and in the small town of Briare, there is a spectacular viaduct which is more than 600 metres long and carries the Canal Lateral du Loire across the river. Still today barges and boats use this engineering master piece built by Gustave Eiffel in 1890. This allowed vessels to cruise no matter how flooded or unstable the river Loire was.
Towns and cities
The city of Nevers is located in a rural part of France, on the banks of the river Loire.