Morbihan departement
Bretagne in France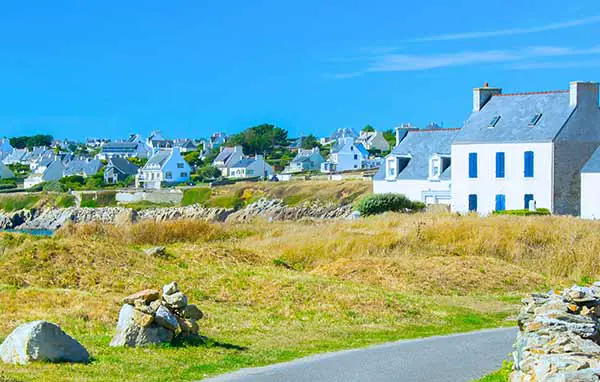 The Morbihan departement is in the Bretagne region
Click on a map to zoom
The code number for Morbihan is 56
The south facing coast of Brittany, the coast line of the Morbihan is very attractive with rocks, cliffs and sand beaches.
With the warmer seas and protection of the northern winds by the Noires hills, the climate tends to be more agreeable in this department, than the others of Brittany.
The small fishing industry has been reduced to a few boats and a few ports...

The island Belle Isle is a few southwards from the coast.
Towns and cities
Gites, Bed and breakfast, Chambres hotes
Saint Nicolas des Eaux
: Riverside holiday rental accommodation in the village of St Nicolas des Eaux. Perfect location to discover Brittany, its medieval towns, churches, countryside, explore the wild rocky coast-line of the gulf of Morbihan.