Loiret departement
Centre Val de Loire in France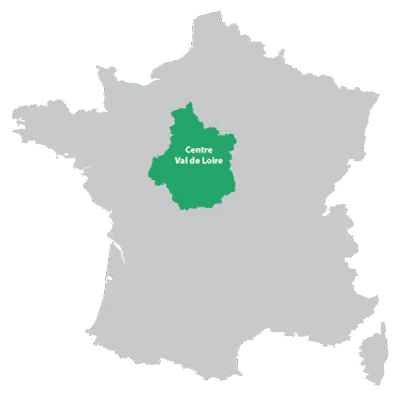 The Loiret departement is in the Centre Val de Loire region
Click on a map to zoom
The code number for Loiret is 45
The river Loire meanders through the Loiret, situated to the south of Paris. The capital city is Orleans which holds a special place in history for the French People as this is the home town for Joan of Arc.
The Loire arrives from the south but cuts through the department and turns sharply to the west.
The town of Montargis (little Venice) is very pretty with small canals dividing the town, laying on the banks of the river Loing and the canal.
Towns and cities
On the banks of the river Loire, the town was besieged by the English, but liberated by Joan of Arc in 1429.