Finistère departement
Bretagne in France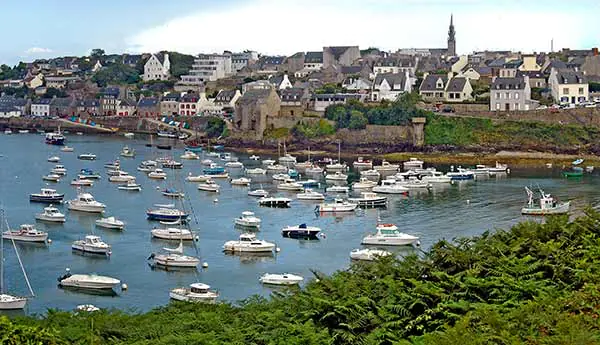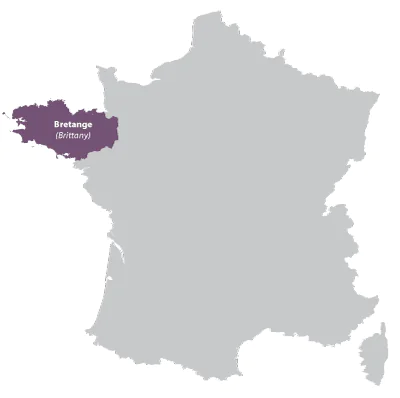 The Finistère departement is in the Bretagne region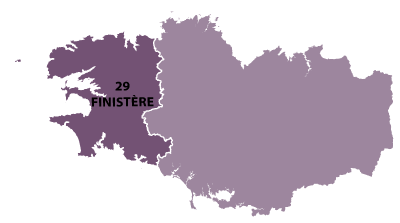 Click on a map to zoom
The code number for Finistère is 29
The wild and rocky Brittany coast, pointing towards the Atlantic ocean.
At the western extremity of France. The Finistère had an important fishing industry with boats once travelling from the famous ports of Brest to the Terre Neuve region of Canada. Although the fishing industry has completely changed, this part of France is the backbone of commercial fish supplies.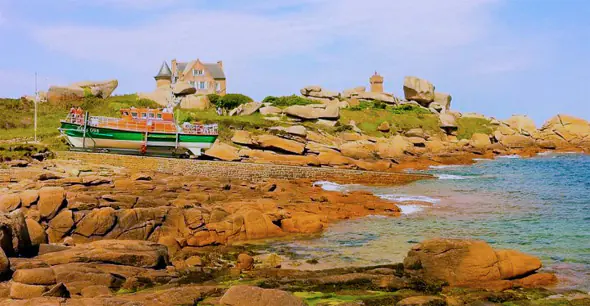 There are also many islands such as Ouessant a few miles from the coastline.
Towns and cities
A town with a proud maritime history. From sailing, to military; to cargo ships, the ports such as Porte Oceane opened France to the to the Atlantic ocean and the Americas.
Gites, Bed and breakfast, Chambres hotes
Chambres hotes de Brezehant
:
The small hamlet of Brezehant in Brittany offers a beautiful accommodation in the village. Near the Monts d'Arree, a great place hiking, walking and enjoying the countryside.
Villages, towns, cities
Quimper
:
A very original and agreeable web site about the town of Quimper, it's history, people and pottery.