Doubs departement
Bourgogne Franche-Comté in France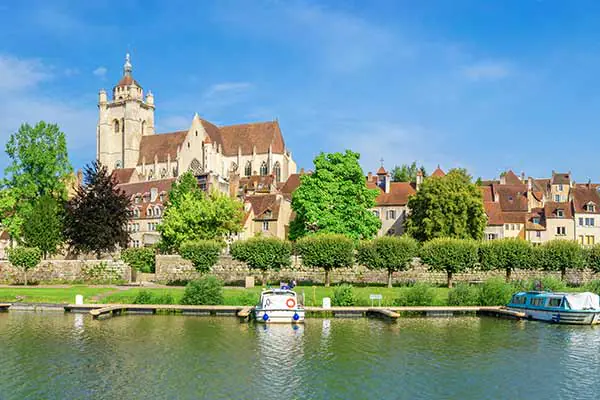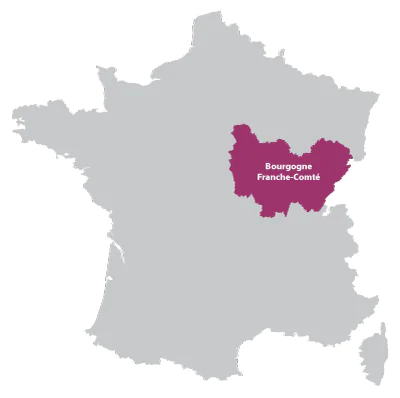 The Doubs departement is in the Bourgogne Franche-Comté region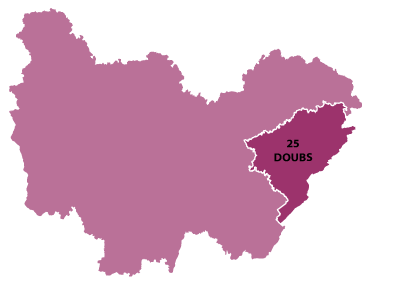 Click on a map to zoom
The code number for Doubs is 25
The department is named after the river Doubs in eastern France. This is the start of the main mountain region of France, the Doubs marks the beginnings of the Jura hills.
The Doubs offers beautiful country side with high hills and much forest, a calm region with strong traditions and folklore. There is a strong local accent to the French language.
The local cuisine is excellent, with cheese being an important ingredient.
Towns and cities
Besançon
Besançon is the capital city of the Doubs department and the former capital city of the old region of Franche-Comté (Bourgogne-Franche-Comté as of 2016). It's a beautiful city located on a meander of the Doubs river.