Côte d'Or departement
Bourgogne Franche-Comté in France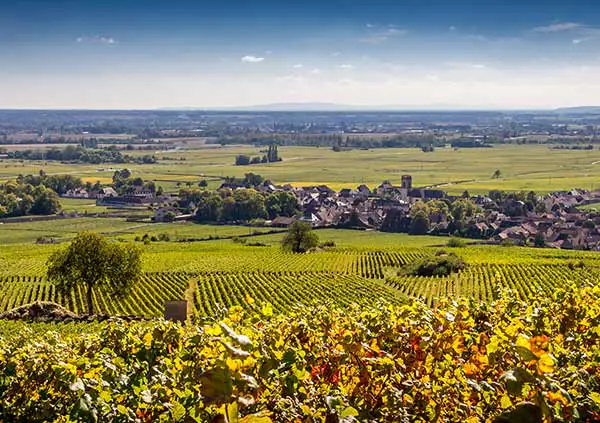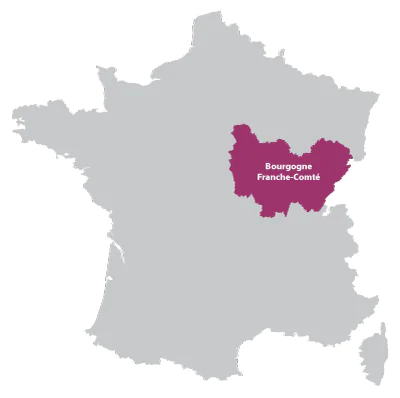 The Côte d'Or departement is in the Bourgogne Franche-Comté region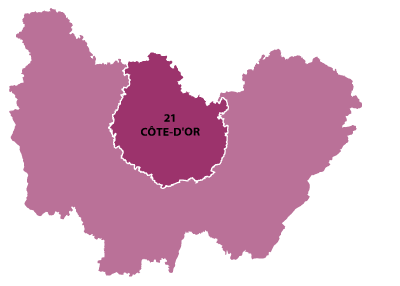 Click on a map to zoom
The code number for Côte d'Or is 21
The Golden Hills. This French department is rich in history and culture. The main Burgundy wines are to be found here between Dijon and Beaune.
The TGV high speed train can take to the heart of Burgundy from Paris in just over an hours journey, low cost air flights from London, and multiple Autoroutes, all add up to make the Cote d'Or a good destination
Divided into two distinct areas of activity, one of wine production.
The main vines begin on the southern outskirts of Dijon with the fields following the south east facing hills. Cote de Nuits and then Cote de Beaune. The concentration of vines leaves little room for anything else.
The other activity is cattle farming on the steep sloped hills, cereal production on Auxois plain and the Saone valley
Towns and cities
The ancient capital of Burgundy was once called Divio. The city of Dijon offers very interesting historical visits, cultural activities and fine restaurants. Not only famous for mustard, it was also the birth place of Gustave Eiffel, who built the Eiffel tower in Paris.
Beaune
Wine capital of Burgundy, it also used to be the region capital until the Dukes moved to Dijon. The walled city is agreeable to visit, with many restaurants, pedestrian streets and historical buildings.
Gites, Bed and breakfast, Chambres hotes
Magnolia hotel barge
: A very original bespoke hotel barge. Full comfort for 6 people. Located in the beautiful Auxois region of the Cote d'Or in Burgundy, the barge offers full or half board for week long cruises.