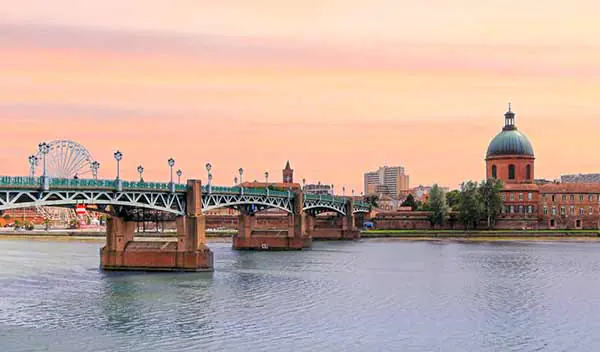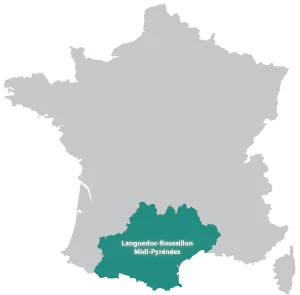 Toulouse is in the Occitaine region.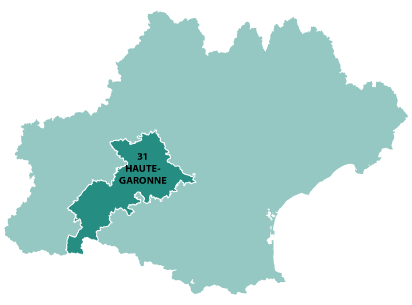 Toulouse is in the (31) Haute Garonne departement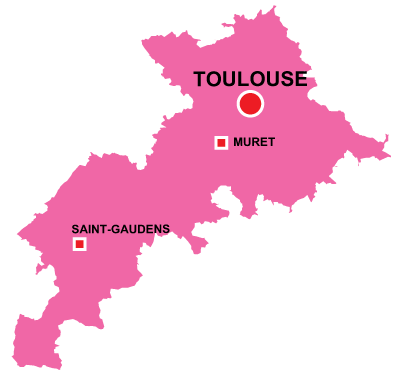 Map of Toulouse in the Haute Garonne
About Toulouse
Toulouse is in the Haute Garonne department of the Midi-Pyrenees region.
The city is half way between the Atlantic and Mediterranean sea. To the south the impressive Pyrenees mountains mark the frontier with Spain.
During the Gaul empire, the city assured the routes to and from the seas.
The city is considered to have developed due to the wise use of local resources such as gas and hydro-electricity, it is home to the French Space research program SNIAS and there is an important concentration of high-tech.
The traditional sausage Saucisse de Toulouse is a local delicacy and is made of pork, smoky bacon and red wine. You should also enjoy another local specialty called Cassoulet with beans in a tomato sauce and various meats
Famous names
Phillippe Méxès (1982), Football player
Bernard Warber (1961), French writer
Henry Russel (1834-1909), explorer and author
Claude Nougaro (1929-2004), writer and jazz singer
The city is home and a temple to one of best national Rugby Union clubs. Some well know players born in Toulouse :
Fabien Pelous (1973)
Frédéric Michalak (1982)
Maxime Médard (1986)
Gites, Bed and breakfast, Chambres hotes
Chateau de Seguenville
The Gascon Chateau, situated 35 minutes from Toulouse airport, offers a style. On fine days our round swimming pool is a delight to our guests. Our chateau provides the perfect base from which to discover Gascony.
Universities, colleges, schools