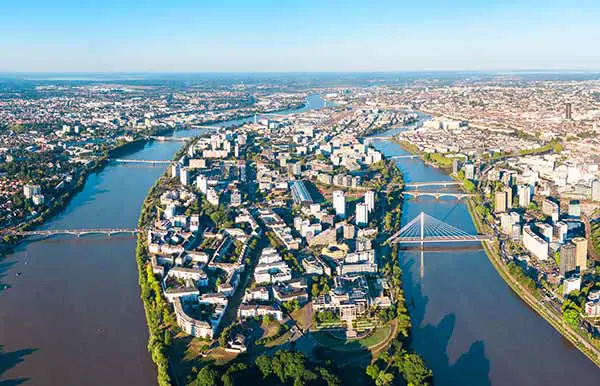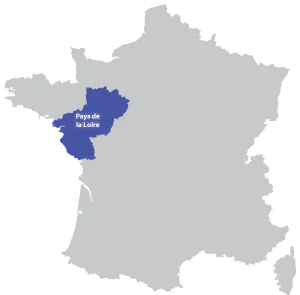 Nantes is in the Pays-de-la-Loire region.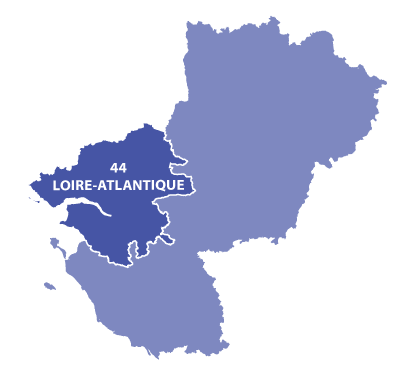 Nantes is in the (44) Loire Atlantique departement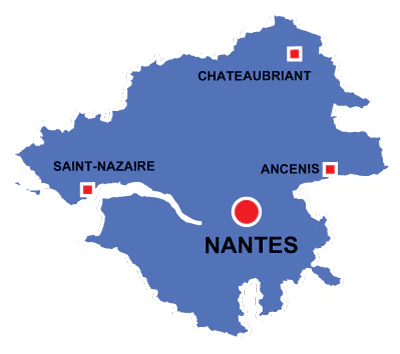 Map of Nantes in the Loire Atlantique
About Nantes
Nantes is in the Loire Atlantique department of the Pays-de-la-Loire region.
The city of Nantes is located on the Atlantic coast of France, with the river Loire passing through the centre.
As the estuary of the river Loire is wide, there is an important maritime port. Nantes also boasts an airport, high-speed TGV train line & important Auroroute network between the north and south-west of France.
In the city, please take the time to visit the magnificent Château des Ducs de Bretagne (The Dukes of Brittany Castle).
Home to the famous author Jules Verne (e.g. Journey to the center of the earth).