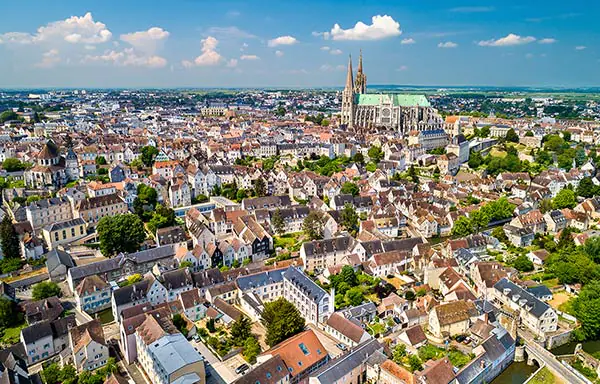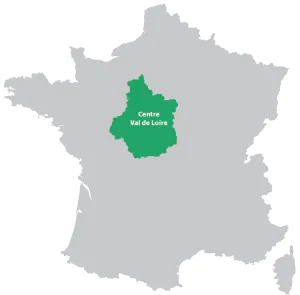 Chartres is in the Centre Val de Loire region.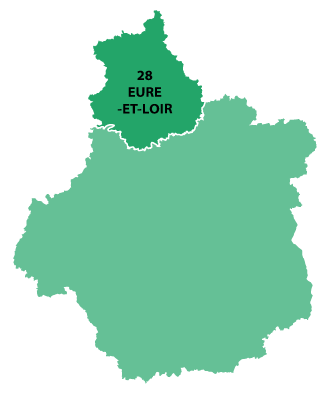 Chartres is in the (28) Eure et Loir departement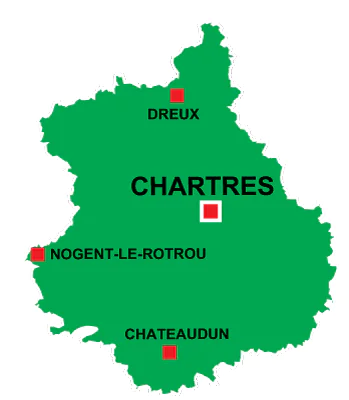 Map of Chartres in the Eure et Loir
About Chartres
Chartres is in the Eure et Loir department of the Centre region.
Chartres is located directly to the south west of Paris at 90 kilometres.
The city lays on the banks of the river Eure, the town begins its life as a small river port.
The Romans named to town as Autricum. In the 11th century Chartres becomes an intellectual and spiritual centre with the nick name "Capitale de la lumière et du parfum", the capital of light and perfume.
In 1328 the town becomes part of the French kingdom.
Construction of the cathedral begins in 1020, but is destroyed in 1194, a new attempt is made and accomplished in the 13th century, today resembles what can be seen today.
Historical monuments, castles, museums
Notre-Dame Chartres
The cathedral is World Heritage with UNESCO. Dating from the fourth century, its influence and power continued through history. More than 130 metres long with a height of 37 metres, the cathedral towers above the surroundings. The web site offers a complete history, photos and details about on of France's most important historical buildings.